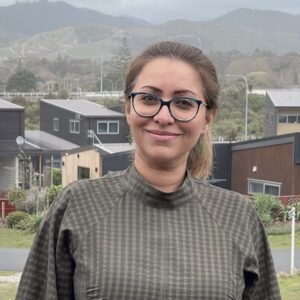 Doctor Fahimeh McGregor (Zaeri) is the owner and founder of DELTA Informed Decisions. As a Business Intelligence consultant, Fahimeh helps public and private sector organisation transform frustrating, clunky processes into efficient, collaborative systems that uncover meaningful business insights.
Combining her technical data expertise with research-backed business improvement tools, Fahimeh leads teams to improve performance by focusing on three core drivers of success: People, Data and Processes.
Across 18 years of business and management experience, Fahimeh empowered teams to leverage new and existing technologies, create collaborative environments that support continuous improvement, and achieve productivity improvements upwards of 70%.
Personal Journey
Fahimeh's journey has been both spiritual and physical. Early 2010, she left her home and loving family in Iran to migrate to New Zealand for peace and the opportunity to grow and gain more experience in a different culture, climate and with another language.
Moving to the other side of the world was both courageous and risky. Fahimeh trusted her instincts and her ability to achieve success, bringing those and other talents to establishing her own business in her adopted land.
She comes from a big family who lost their dad, his support and guidance so early was vital, especially growing up through the war period. Fahimeh learnt strong resilience and creative struggle whilst working with her family toward making a better and brighter future for one another.
Today she feels as much a part of the New Zealand landscape as the Kiwi, having recently married a local gentleman and commenced a successful business. Her next big project is managing the construction of their home within an eco-friendly village in the Kapiti Coast near Wellington.